Exploring Ireland
Discover all Dublin, Cork and Galway has to offer.
Our top picks from our Capital City.
Guinness Storehouse: A must-visit for beer enthusiasts, the Guinness Storehouse offers an interactive tour of the Guinness brewery, providing insights into the brewing process and the history of Ireland's most famous beer. The Gravity Bar at the top offers panoramic views of the city.
Trinity College and the Book of Kells: Trinity College is Ireland's oldest university and boasts beautiful architecture and landscaped grounds. The college's library houses the famous Book of Kells, a stunningly decorated manuscript dating back to the 9th century.
Dublin Castle: This historic castle complex dates back to the 13th century and has served various purposes throughout the centuries. Visitors can explore the State Apartments, the Chapel Royal, and the beautiful gardens.
Temple Bar: Known for its vibrant nightlife, Temple Bar is a cultural and entertainment quarter with numerous pubs, restaurants, and live music venues. It's a great place to experience Dublin's lively atmosphere.
Kilmainham Gaol: For history buffs, a visit to Kilmainham Gaol is highly recommended. This former prison played a significant role in Ireland's struggle for independence, and guided tours provide insights into its history and the political prisoners held there.
Our choice for great eats in Dublin
Forest & Marcy: This small, stylish restaurant offers a creative and innovative menu with a focus on seasonal Irish ingredients. It's known for its exceptional tasting menus and attentive service.
The Fumbally: A popular spot for breakfast and lunch, The Fumbally serves delicious, wholesome dishes with a focus on local, organic, and sustainable ingredients. It has a warm and cozy atmosphere.
Etto: Etto is a trendy restaurant that specializes in modern European cuisine. It offers a diverse menu featuring small plates, charcuterie, and delicious desserts. The emphasis is on high-quality ingredients and impeccable flavors.
Hang Dai Chinese: This contemporary Chinese restaurant brings a modern twist to traditional Chinese dishes. With its trendy decor and creative cocktails, it's a popular choice for a stylish dining experience.
Clanbrassil House: Known for its innovative approach to Irish cuisine, Clanbrassil House serves seasonal and locally sourced dishes with a focus on simplicity and flavors. The menu changes regularly to showcase the best of Irish ingredients.
Our top must-see places in our Capital City, Dublin
St. Patrick's Cathedral: One of Dublin's most iconic landmarks, St. Patrick's Cathedral is a magnificent Gothic cathedral with a rich history. It's a beautiful place to explore and learn about Ireland's patron saint.
Phoenix Park: As one of the largest enclosed city parks in Europe, Phoenix Park offers a tranquil escape from the hustle and bustle of the city. It's home to the Dublin Zoo, numerous walking paths, and the residence of the President of Ireland.
Grafton Street: A vibrant shopping street in the heart of Dublin, Grafton Street is known for its lively atmosphere, street performers, and a variety of shops, cafes, and restaurants. It's a great place for shopping and people-watching.
National Museum of Ireland – Archaeology: This museum houses a fascinating collection of archaeological artifacts, including the famous "bog bodies" and treasures from ancient Ireland. It provides valuable insights into Ireland's rich history.
Dublin Bay: Take a trip to Dublin Bay to enjoy scenic coastal views, charming seaside towns like Howth and Dún Laoghaire, and opportunities for outdoor activities such as hiking or walking along the coast.
.
Getting Around the sitting – Public Transport
When visiting Dublin, Ireland, as a student, it's essential to familiarize yourself with the public transport system. Here are the top three things you should know:
Leap Card: The Leap Card is a convenient and cost-effective way to pay for public transport in Dublin. As a student, you can apply for a Student Leap Card, which offers discounted fares on buses, trams, and trains. The Leap Card can be topped up with credit and used for seamless travel across different modes of public transport. It's advisable to get your Student Leap Card as soon as possible to enjoy reduced fares and easy access to transportation.
Dublin Bus: Dublin Bus is the primary bus service in the city, providing an extensive network of routes that cover Dublin and its outskirts. Buses operate from early morning until late at night, offering a reliable and convenient way to get around. Make sure to check the Dublin Bus website or app for route maps, timetables, and real-time updates on bus arrivals. It's also worth noting that bus fares are generally cheaper when using a Leap Card rather than cash.
DART and Luas: DART (Dublin Area Rapid Transit) and Luas are two additional modes of public transport in Dublin. DART is a suburban train service that connects the city center with coastal areas, while Luas consists of two light rail lines (Red Line and Green Line) that serve different parts of the city. Both DART and Luas offer efficient and quick transportation options. Remember to use your Leap Card to benefit from discounted fares when using these services.
Bonus Tip: Walking and Cycling: Dublin City Center is relatively compact, and many attractions are within walking distance of each other. Walking is a great way to explore the city and soak up its vibrant atmosphere. Additionally, Dublin has a bike-sharing scheme called Dublinbikes, which allows you to rent bicycles for short journeys. Consider utilizing these options for shorter trips or to enjoy the city's scenic streets at your own pace.
By familiarizing yourself with the Leap Card system, understanding Dublin Bus routes, and being aware of the DART and Luas services, you'll be well-equipped to navigate Dublin's public transport system as a student. Enjoy your time in Dublin and make the most of the city's excellent transportation options!
.
Our top picks from Galway Bay and beyond
Galway City Museum: Located in the heart of Galway, the Galway City Museum offers a captivating journey through the history, heritage, and culture of the city. Exhibits cover various topics, including archaeology, art, and the Claddagh fishing village.
Eyre Square: Known as the city's main square, Eyre Square is a central gathering place and a hub of activity. It's surrounded by shops, restaurants, and historic landmarks, making it a great starting point for exploring Galway.
Galway Cathedral: The Galway Cathedral, also known as the Cathedral of Our Lady Assumed into Heaven and St. Nicholas, is an impressive architectural landmark. Its stunning interior and peaceful atmosphere make it a must-visit site.
Salthill Promenade: Located just outside Galway city center, Salthill Promenade offers beautiful views of Galway Bay. Take a leisurely stroll along the promenade, enjoy the sandy beaches, and visit attractions like the Leisureland complex.
Connemara: While technically not in Galway city, the Connemara region is a short drive away and offers breathtaking natural beauty. Explore the rugged landscapes, visit Kylemore Abbey, and take in the stunning views of mountains, lakes, and coastlines.
Galway is a foodies paradise
Kai: Kai is a popular farm-to-table restaurant that focuses on using locally sourced ingredients to create seasonal and innovative dishes. The menu changes frequently to showcase the best of Galway's produce.
Ard Bia at Nimmos: Located in a historic building near the Spanish Arch, Ard Bia at Nimmos offers a unique dining experience with a mix of Irish and international flavors. It has a cozy and bohemian atmosphere.
Aniar: Aniar is a Michelin-starred restaurant that showcases modern Irish cuisine. It offers a tasting menu that highlights the best local and seasonal ingredients with a focus on sustainable practices.
Dela: Dela is a trendy and relaxed restaurant that combines Irish and Scandinavian influences. It features a varied menu with dishes made from high-quality local ingredients, including brunch options.
Cava Bodega: If you're a fan of Spanish cuisine, Cava Bodega is a must-visit. It offers a wide selection of tapas and other Spanish delights, along with an extensive wine list to complement the flavors.
Places not to be missed in Galway
Claddagh: The historic fishing village of Claddagh is renowned for its iconic Claddagh ring, a traditional Irish symbol of love and friendship. Explore the charming streets, visit the Galway City Museum, and enjoy the scenic views of Galway Bay.
Galway Arts Festival: If you visit Galway in July, don't miss the Galway Arts Festival, one of Ireland's largest and most vibrant cultural events. It features a diverse range of performances, exhibitions, and events throughout the city.
Galway Market: Immerse yourself in the lively atmosphere of Galway Market, where you can find a wide variety of local produce, crafts, and artisanal products. It's a great place to explore and experience the local culture.
Galway Atlantaquaria: Located in Salthill, Galway Atlantaquaria is Ireland's largest aquarium. It offers an opportunity to discover the diverse marine life found along the west coast of Ireland through interactive exhibits and educational displays.
The Aran Islands – A secret gem off the coast of Galway Bay
Immersive Cultural Experience: The Aran Islands offer a unique and immersive cultural experience that allows you to step back in time and witness traditional Irish life. As you explore these enchanting islands, you'll encounter charming stone walls, rustic cottages, and locals who still speak the Irish language (Gaeilge) as their first language. This cultural immersion provides a remarkable opportunity to learn about Ireland's rich heritage, customs, and ancient traditions firsthand. You can engage with friendly islanders, hear traditional music in local pubs, and experience the warmth and hospitality that define Irish culture. The Aran Islands offer a truly authentic glimpse into the heart and soul of Ireland, making it an unforgettable experience for international students seeking a deeper connection with the country.
Stunning Natural Beauty: The Aran Islands are renowned for their breathtaking natural beauty, making them an ideal escape from the hustle and bustle of city life. Each island (Inis Mór, Inis Meáin, and Inis Oírr) has its own unique charm and offers spectacular landscapes to explore. Picture yourself biking or hiking along rugged coastal cliffs, where dramatic cliffs plummet into the Atlantic Ocean, and panoramic views unfold before your eyes. Marvel at the iconic Dun Aengus, a magnificent ancient fort perched on a cliff edge, offering mesmerizing vistas. The islands are also home to secluded beaches with crystal-clear turquoise waters, perfect for a refreshing dip or a leisurely stroll. The tranquility and natural splendor of the Aran Islands provide a serene and rejuvenating experience, allowing you to connect with nature and find inspiration amidst awe-inspiring surroundings.
Getting around Cork City – Transport Options
Bus Éireann: Bus Éireann operates an extensive network of bus services in Galway, connecting the city with various towns and villages in the region. It provides reliable transportation for both short journeys within the city and longer trips to nearby destinations. Bus Éireann offers frequent services throughout the day, and their website or app provides detailed route maps, timetables, and fare information. Students can avail discounted fares by using a Student Travelcard, which can be purchased at selected outlets or online.
Galway City Buses: Galway has a dedicated bus service within the city called Galway City Buses. These buses operate on different routes in and around Galway, catering to the transportation needs of residents and visitors. They are a convenient way to navigate the city center and explore nearby attractions. Galway City Buses have regular services and offer affordable fares. Check their website or contact the local transport authority for route maps, schedules, and fare details.
Walking: Galway City is relatively compact and pedestrian-friendly, making walking an excellent option for getting around. Many of Galway's popular attractions, restaurants, pubs, and shops are located within close proximity to each other in the city center. Walking allows you to soak up the lively atmosphere, explore the charming streets, and discover hidden gems. It's a great way to experience the vibrant culture and character of Galway while reaching your destinations conveniently.
Bonus Tip: Cycling: Galway is also a bike-friendly city, and cycling is an increasingly popular mode of transportation. You can rent bicycles from various bike rental shops in Galway or consider using the city's bike-sharing scheme if available. Cycling offers flexibility, speed, and the opportunity to explore beyond the city center, particularly for students interested in venturing to the outskirts or along the scenic coastline.
By utilizing the bus services provided by Bus Éireann and Galway City Buses, as well as considering walking or cycling for shorter trips, students can efficiently navigate Galway and enjoy its vibrant atmosphere. Don't forget to check schedules, fares, and any available student discounts to make your travels in Galway more convenient and budget-friendly.
Cork – student food heaven
These three trendy restaurants in Cork provide students with a variety of options to satisfy their culinary cravings. Whether you're looking for a cozy and sustainable dining experience, vegetarian delights, or a mouthwatering burger, Cork's food scene has something for everyone. Enjoy exploring the city's gastronomic offerings and bon appétit!
Market Lane: Market Lane is a trendy and popular restaurant located in the heart of Cork City. It prides itself on serving locally sourced ingredients and offers a diverse menu with options for everyone, including vegetarian and vegan dishes. The cozy and modern atmosphere, along with friendly service, makes it a great place to enjoy a delicious meal with friends. Don't miss their famous Market Fish and Chips or their mouthwatering burgers.
Paradiso: If you're a vegetarian or vegan student, Paradiso is a must-visit. This award-winning restaurant specializes in contemporary vegetarian cuisine and has earned a stellar reputation for its creative dishes. With an emphasis on flavors, textures, and presentation, Paradiso offers a unique dining experience that appeals to both herbivores and carnivores alike. Be sure to try their renowned sweet potato and feta parcels or their delectable polenta and wild mushroom dish.
Son of a Bun: If you're craving a casual and trendy spot for a burger fix, Son of a Bun is the place to go. Located in the city center, this hip burger joint offers a range of mouthwatering burgers made with high-quality Irish beef, along with vegetarian and vegan options. With its funky decor, upbeat vibe, and hand-cut fries, Son of a Bun delivers a fun and satisfying dining experience that won't break the bank. Their Bacon Cheeseburger and Halloumi Fries are highly recommended.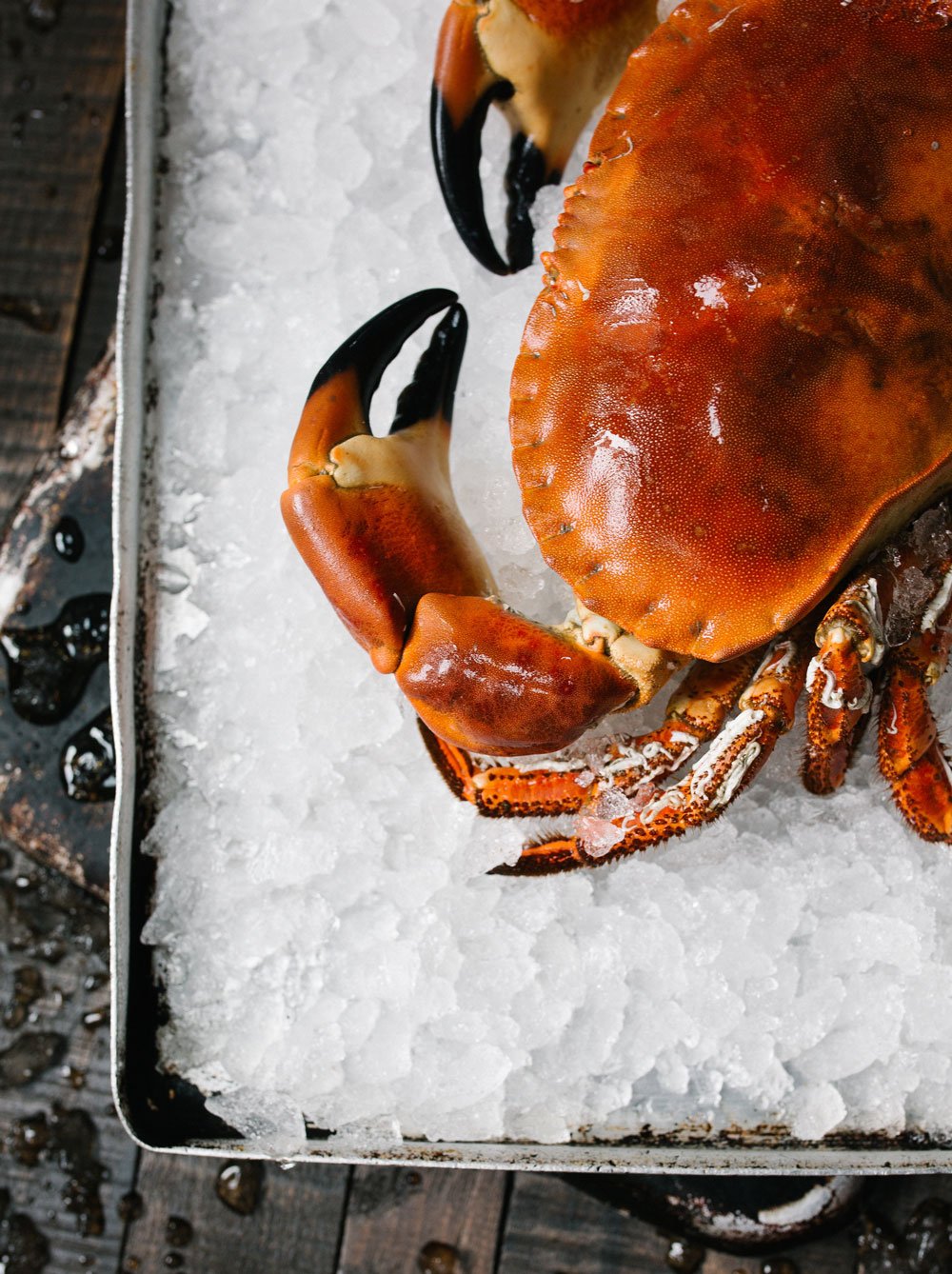 What to see and visit in Cork
Blarney Castle and Blarney Stone: Located just outside of Cork City, Blarney Castle is an iconic attraction that draws visitors from around the world. The highlight of the castle is the famous Blarney Stone, said to grant the "gift of gab" or eloquence to those who kiss it. Climb to the top of the castle's battlements, lean back, and kiss the stone if you dare. Exploring the castle grounds is equally captivating, with beautiful gardens, lakes, and trails to discover.
English Market: The English Market, situated in the heart of Cork City, is a vibrant and historic food market that dates back to 1788. This covered market is a sensory delight, offering an array of fresh produce, meats, cheeses, spices, and local specialties. Stroll through the bustling stalls, soak in the lively atmosphere, and indulge in a delicious meal or snack. The market is a treasure trove for food lovers and a great place to immerse yourself in Cork's culinary scene.
St. Fin Barre's Cathedral: St. Fin Barre's Cathedral is a stunning architectural gem that stands as a testament to Cork's religious heritage. Designed by renowned architect William Burges, the cathedral showcases intricate stonework, beautiful stained glass windows, and impressive sculptures. Explore the interior to admire the craftsmanship and take a moment to appreciate the serene atmosphere. The cathedral's grandeur and historical significance make it a must-visit attraction in Cork.
Places not to be missed in Cork
These three main tourist attractions in Cork provide a glimpse into the city's cultural, historical, and gastronomic offerings. Whether you're exploring medieval castles, indulging in local delicacies, or marvelling at architectural masterpieces, Cork has something to captivate every visitor.
Explore the City Center: Take a leisurely stroll through Cork City's vibrant streets, exploring its unique shops, cafés, and cultural hotspots. Wander around the historic English Market, browse the quirky boutiques on Oliver Plunkett Street, or visit the Crawford Art Gallery to immerse yourself in the local arts scene.
Visit the Triskel Arts Centre: The Triskel Arts Centre is a hub of creativity and entertainment in Cork. It hosts a variety of events, including live music performances, film screenings, theater productions, and art exhibitions. Check their schedule to see what's happening during your visit and immerse yourself in the local arts and cultural scene.
Take a Food Tour: Cork City is known for its vibrant food scene, and a food tour is an excellent way to discover its culinary delights. Join a guided tour that takes you to various local eateries, tasting traditional Irish dishes, artisanal products, and even some international flavors. It's a fun and delicious way to experience the city's gastronomic offerings.
Explore the Cork City Gaol: Step back in time and visit the Cork City Gaol, a former prison turned museum. Take a guided tour to learn about the prison's history and the harsh conditions endured by its inmates. It's an intriguing and educational experience that provides a unique perspective on Cork's past.
Enjoy Live Music and Nightlife: Cork City has a vibrant music and nightlife scene that caters to all tastes. Explore the lively pubs along Oliver Plunkett Street and the surrounding area, where you can enjoy traditional Irish music sessions, live bands, and DJ sets. Join in the energetic atmosphere and make lasting memories with friends.
Getting around Cork City – Transport Options
Bus Éireann: Bus Éireann is the main bus service provider in Cork, offering an extensive network of routes within the city and connecting to other towns and cities in Ireland. The buses are a reliable and convenient mode of transportation for getting around Cork and exploring the surrounding areas. Bus Éireann provides regular services throughout the day, and their website or app provides route maps, timetables, and fare information. Students can benefit from discounted fares by using a Student Travelcard, which can be purchased at selected outlets or online.
Cork City Buses: Cork City has a separate network of buses operated by Cork City Council, known as Cork City Buses. These buses primarily serve the city center and nearby neighborhoods, offering a convenient way to travel within the city limits. Cork City Buses are often used for shorter journeys or to access specific areas of interest in the city. It's worth noting that the fares and schedules for Cork City Buses may differ from those of Bus Éireann, so it's advisable to check their website or contact the local transport authority for the most up-to-date information.
Cycling and Walking: Cork is a bike-friendly city with an increasing number of cycling lanes and infrastructure. Cycling is an eco-friendly and efficient way to navigate the city, particularly for shorter trips or exploring specific areas. You can bring your own bicycle or consider using the Coca-Cola Zero Bikes, a bike-sharing scheme available in Cork. The bikes can be rented from various docking stations around the city center.
In addition to cycling, walking is also a viable option in Cork, especially within the city center. Many popular attractions, shops, restaurants, and cafes are within walking distance of each other, allowing you to enjoy the charm of the city while getting to your destination.
By utilizing the bus services provided by Bus Éireann and Cork City Buses, as well as considering cycling or walking for shorter trips, students can efficiently explore Cork and make the most of their time in the city. Remember to check schedules, fares, and any specific student discounts available to ensure a smooth and affordable travel experience.
Don't Miss a Beat
Check out our blog articles. You'll find tips before you travel and how to prepare for your new exciting student life in Ireland.
Welcome to Dublin - A Guide for International Students Dublin - The city of history, culture, and education. If you're an international student...
read more